The Solomon Islands High Commission in Port Moresby joined the rest of the world on 8th March 2023 to celebrate the International Women's Day under the theme "DigitALL: Innovation and technology for gender equality."
It was the first time for the staff at the High Commission to celebrate the day at the chancery.  
The High Commission has two women officers holding key roles, as Second Secretary and Office Manageress. The day was marked with a short statement by the High Commissioner, His Excellency William Soaki and followed by lunch. An IWD cake was also cut by the female officers.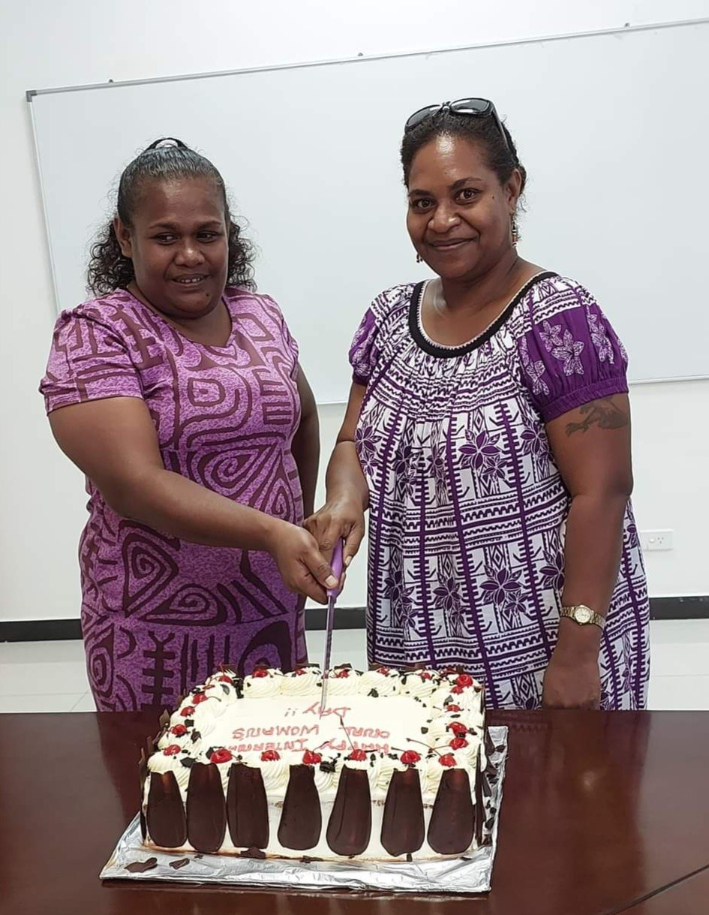 High Commissioner Soaki highlighted the significance of the day and why it must always be celebrated especially in recognition of the achievements of women and their contribution to society.
He further encouraged the male staff members to be role models, whether as a father, brother, friend, or a work mate.
"I call on you male colleagues to advocate for gender equality and be champions by making space by shared decision making and equal access to opportunities with women in our homes, place of work and wider community. Changing male attitudes towards women to achieve gender equality is essential and should be a goal. It is essential for building an educated, healthy and more peaceful society." Mr. Soaki said.
The High Commission looks forward to celebrating the event annually in collaboration with other stakeholders in the near future.
Apart from the Port Moresby, the Ministry of Foreign Affairs and External Trade, head office in Honiara also took time to celebrate the achievements of its women over the years.
Staff at the office wore purple, green or white to show support towards this year's campaign.
////
Click here to obtain MFAET previous media releases